One night I watched an inspiring documentary about Platon who is an amazing portrait photographer. The next morning I woke up and said… I got to try this.
I setup all my gear and started adjusting the lights… this was my setup.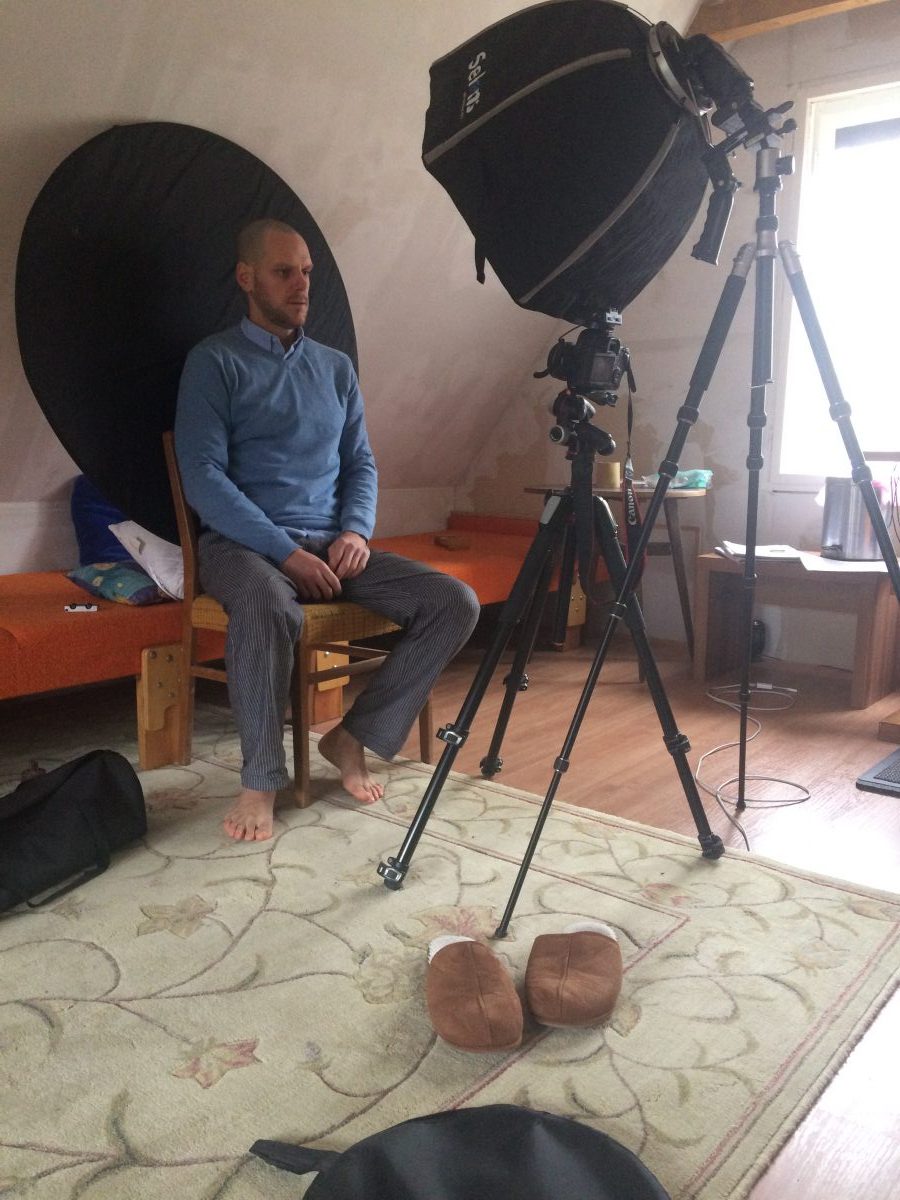 I have used a 50mm lens at f9 with a 1/180 speed and ISO400 and got this raw image. I usually shoot in very plain. I then have more room adjusting the lights and shadows later on.
This is my raw image.
And the final result with Camera Raw and Photoshop after work.