Full branding project for a building company called ProHome Project in Hungary. This project included a logo and branding design, and a website design. I have also done the branded email system for them with email signature, business card, and letterhead design.
This company specialised in building environmentally friendly, sustainable family homes. This is their logo I have done for them.
If you are interested a bit of behind the scenes, this is how this logo came about. Click here.
Various branding materials for online and offline use have been designed by me including business cards, rollup banners, brochures, letterheads, and branded car stickers.
And here is their website we have built at prohomeproject.hu. To visit the site, just click on the image below.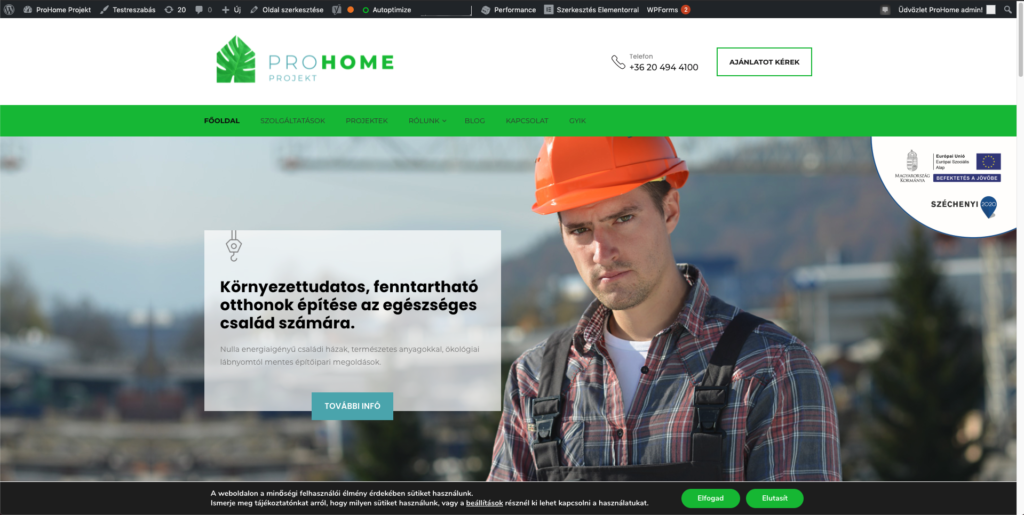 Do you perhaps also want to do a project like that customised to your own business?
Get in touch with me for further inquiries. Click below!
https://www.shopographic.co.nz/contact/